Can Mushroom Consumption Lower Your Risk of Cancer?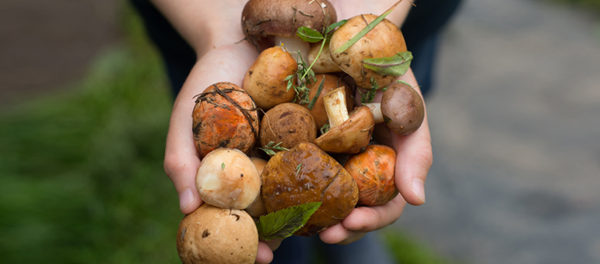 Next time you make a salad, you might want to consider adding mushrooms to it. That's because higher mushroom consumption is associated with a lower risk of cancer, according to a new Penn State study, published on March 16 in Advances in Nutrition.
The systematic review and meta-analysis examined 17 cancer studies published from 1966 to 2020. Analyzing data from more than 19,500 cancer patients, researchers explored the relationship between mushroom consumption and cancer risk.
Mushrooms are rich in vitamins, nutrients and antioxidants. The team's findings show that these super foods may also help guard against cancer. Even though shiitake, oyster, maitake and king oyster mushrooms have higher amounts of the amino acid ergothioneine than white button, cremini and portabello mushrooms, the researchers found that people who incorporated any variety of mushrooms into their daily diets had a lower risk of cancer. According to the findings, individuals who ate 18 grams of mushrooms daily had a 45% lower risk of cancer compared to those who did not eat mushrooms.
Excerpted from Science Daily