Back Pain Hurting Your Sex Life? There's a Fix for That!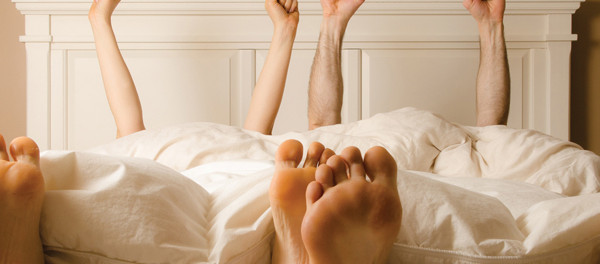 If you have chronic back pain, then you're already well aware that this type of condition affects every area of your life. Your work suffers because you don't feel your best, extracurricular activities you used to enjoy now bring you agony, and your sex life becomes almost non-existent because the pleasure it brings you isn't worth the pain it takes to get there. But don't despair! Fortunately, there appears to be a solution.
Thanks to researchers at the University of Waterloo, we are now learning what sexual positions can be used by back pain sufferers—dependent upon what area or areas of your back hurt the most. This means that you can still enjoy a close, intimate relationship with your partner without having to pay for it for days—if not weeks—on end.
Using infrared devices and systems that capture motion via electromagnetics, couples engaged in various sexual positions "under the microscope," so to speak, in an effort to help researchers determine what effect the activity had on the spine. Also taken into consideration were the thrusting motions used in each position, for they have the opportunity to contribute to offensive back pain even more.
As a result of this study, experts can now make science-based recommendations regarding which sexual positions can be enjoyed by couples without aggravating or enhancing the back pain issues that plague them. For example, men who are bothered by a forward leaning motion, such as reaching down to tie their shoes or to pick up something they have dropped, should engage in doggy-style sex, as this type of motion will be less painful based on the impact it has on various parts of the spine.
So, if you have let back pain hold you back from the pleasures that sex has to offer, you can now enjoy quality time with the one you love without fearing the repercussions—well, at least the repercussions on your spine.