Screen Time That Can Help Your Child Lose Weight!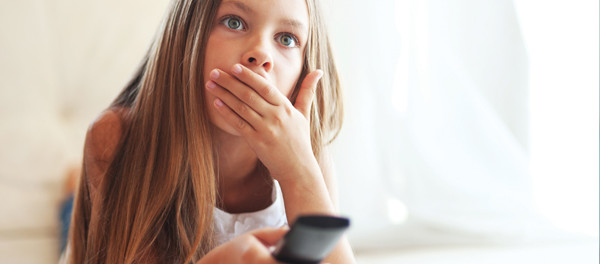 As a parent, you likely limit your children's time in front of the television because you don't want them to become inactive and overweight. However, Dr. Amanda Staiano, assistant professor at Pennington Biomedical Research Center in Baton Rouge, Louisiana, says that not all TV time is equal, especially when kids can do something fun—called exergaming.
Exergaming is a cross between exercise and a video game, and it gets your children off the couch in a fun, engaging way. One of the current exergames available helps children dance their way to fitness, allowing them to burn excess calories while listening to their favorite music and perfecting their one-of-a-kind moves.
According to Staiano, this type of exercise can help kids burn up to 200 calories in a half-hour, or 400 calories if they boogie for an entire 60 minutes. And they can do it alone or with a group of friends—whichever way they'd like—but the main point is that they won't feel like they are exercising, so you won't hear any protests when you turn the exergame on.
Dance exergames currently available include Zumba Fitness, Just Dance 2, EA Sports Active 2, and Gold's Gym Dance Workout, just to name a few. Each one uses different moves and music, allowing you to pick the best choice for your children.
The younger children are when they start engaging in healthy behaviors, the better it is for their health over the course of their life. Plus, imagine the excitement you'll hear when you yell, "Hey, kids! I want you to get in front of the TV right now!" It will literally be music to their ears.